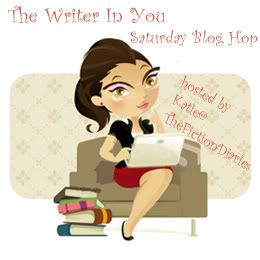 The Writer in You Blog Hop is hosted by
The Fiction Diaries
.
There'll be a question relating to "writing" each Saturday.
This week's question is:
Q: Do you outline your writing
It depends on what I'm writing. When writing fan fictions, I'm a panster. I never plan ahead for fan fictions and I'll just post chapters by chapters online after I've finished them. I imagine the scenes in my head like a movie beforehand and just write them out like that. For my current works, I'm actually learning how to outline the whole book and filling out the scenes. It's all pointers and nothing elaborate. I don't wish to take the fun out of writing by planning so in depth. It's tough to make the transition and I had to redo my outline a few times. It is time-consuming, at least for me. Sometimes, I was so tempted to switch back to being a panster again. So... Yeah, I do outline my writing but only to a certain extent.
Hope you've had a great weekend!