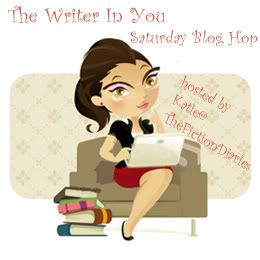 The Writer in You Blog Hop is hosted by
The Fiction Diaries
.
There'll be a question relating to "writing" each Saturday.
This week's question is:
Q: When and where do you do most of your writing?
I do all my writing at my table, where by laptop is located. I'm usually lazy to unplug my laptop adapter so I'm always at my table. I find that I write more during the night as I'm not as distracted as I am during the day. That's when I get most of my things done as I stayed up pretty late into the night. However, I'm challenging myself to writing in the day so I'll get more word count up!