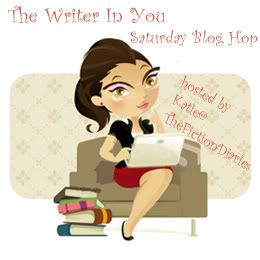 The Writer in You Blog Hop is hosted by
The Fiction Diaries
.
There'll be a question relating to "writing" each Saturday.
This week's question is:
Q: What is your favorite thing about your current WIP?
This is the first WIP I did an outline for. I did spend quite some time on it so it's my favorite thing right now. I used to be a panster while writing fan fictions, thinking chapter by chapter and never plan ahead. So, this is something different for me. I'm looking forward to completing my MS after my exams this coming Monday. The outline definitely helps.
What about you?