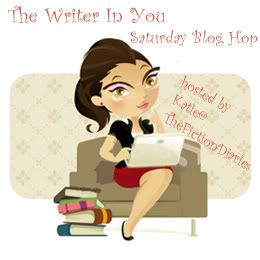 The Writer in You Blog Hop is hosted by
The Fiction Diaries
.
There'll be a question relating to "writing" each Saturday.
This week's question is:
Q: Have you ever had a character you intended to kill refuse to be killed?
My answer is: Not yet! I have not written any character that is meant to be killed in my story so they haven't reach the "refused to be killed" stage. Perhaps I'll have one in the future if I consider writing a darker story. Interesting thought! At the moment, I have my hands full of landing my characters in hospitals with injuries but no, I have no intention to kill them!
Hope you've had a great week ahead!